Alima Pure
Pure Concealer 2g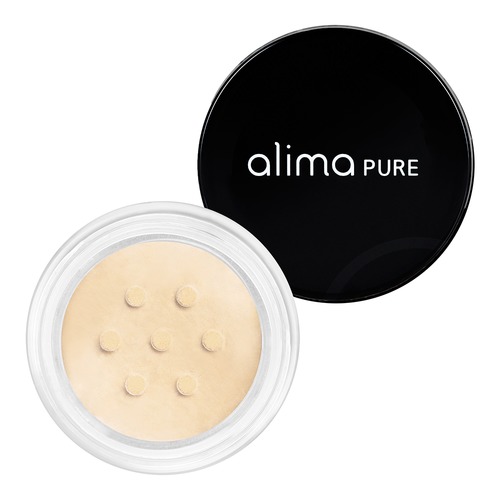 $135.00
$135.00
$135.00
$135.00
Linen
Sand
Amber
Tan
Free Delivery above $350.00
About

Pure Concealer provides efficient coverage over dark under eye circles and blemishes. Velvety and weightless, it is the perfect concealer for minimising spots and other discolouration.

Benefits

All natural, pure minerals from nature
No parabens, chemicals, gluten, dyes, or nanoparticles
Products are cruelty-free

Titanium Dioxide (Ci 77891), Zinc Oxide (Ci 77947) Mica (Ci 77019). May Contain [+/ ]: Iron Oxides (Ci 77491, Ci 77492, Ci 77499). Nothing More.

Pick up powder with a tapered flat brush or the end of a sponge.
Dab on spot of your choice to blend and conceal.
Mix with moisturiser so it can easily blend.
All of our products are 100% authentic
ratings & reviews 15 reviews
Farahanna abd razak
Tan - Lives up to the expectations
I used this in conjunction with my silk matte foundation of the same line to blur out my acne scars. While this does not totally cover up everything like how some heavy liquid or cream concealers do, but I can live with it, as it does not irritate my acne prone skin. Just don't overdo it under the eyes area though, can get cakey throughout the day.
Wong
Tan - Ms
Good to cover up discoloration or redness of acne without too exaggerated effect, natural view after application, unlike creamy concealer. But powder did fade out with time at the end of day, and not good for too red or raised acne.
Vel
Tan - Great product!
I didn't use this for concealing but to mix with another alima pure foundation I bought that was too light. The result was actually pretty good and it gave higher coverage than the original foundation! I love alima pure products over Brand's like bare minerals that have this thing called bismuth that is irritating for sensitive skin.
Emily ng
Sand - so so coverage
so so coverage and a little drying though the cover is pretty good for under eye coverage and works well as eye shadow base i guess. well.. can make do with it and it will last a good long while so i doubt i will buy again.. 
Lu
Amber - Amber - ok
Bought both Amber and Tan concealer.  Amber just isn't my colour, too yellow though AP's official web suggests Amber for their foundation Warm 3, found Tan is better in hiding dark circles as well as blemish than Amber.  Texture and lasting ability have no problem, just not my colour. 
Ja
Amber - powder concealor
Was excited to use after reading all the reviews.. quite disappointed that it looks ver cakey on application... i probably did not moisturise enough... =( too bad sg doesnt have the return policy like usa...  will try again and edit review if i find it good...
Lu
Tan - wonderful concealer
I bought this Alima Pure Tan concealer together with the #3 concealer brush & they both work magic.  This concealer covers up all my breakouts by cancelling out the redness (although can't hide the uneven surface) & stay all-day long. A very thin layer already have nice coverage.  Best concealer I've ever used & it didn't irritate my skin like other liquid / cream concealer did.  Great product! 
A.choon
Sand - Alima Pure Pure Concealer (Sand)
It's my first time using a powder concealer, and I'm surprised by the texture! Thick enough to cover the imperfections, yet not cakey like cream concealer. It will take a bit more effort to blend in the concealer, and definitely need a proper brush for the job. But since this is loose powder, it will be a bit messy to handle. But still, I love this!
Manal mansoor
Amber - Great and safe product
I wanted to try Alima Pure especially because it's one of the cleaner products available on Luxola. I've never purchased concealer before, neither online nor in-store so be sure to do your research before you purchase a particular shade as Luxola does not provide samples or returns if the colour doesn't match. I got opinions from both the Luxola advisors and directly from Alima Pure and also watched a few Youtube tutorials done by people with a similar fair but lightly tanned skin tone as I have. I settled for the Amber shade and it's luckily worked great! I expected the concealer pot to be bigger but the product is extremely pigmented and I lightly dab a fingertip onto some powder and blend it out with my Beautyblender. (Idk if that's the ideal way to apply concealer, probably not, but it works well for me).  Within a few minutes of applying, the concealer was lightly creasing on the inner corners of my eye so I went in with my Beautyblender again and blended it out and it was fine again. I do however, find it a little hard to blend out.
Nat k
Amber - beautiful coverage
Giving this 5 stars because the texture of the concealer is divine. The colour is also a great match to my skin tone, I am around NC 25-30 depending on how much sun I get. I noticed that in Singapore, it feels so much better to use powder concealer rather than the usual cream or liquid type. No unsightly creases!