Sephora Collection
Colorful Liquid Eyeliner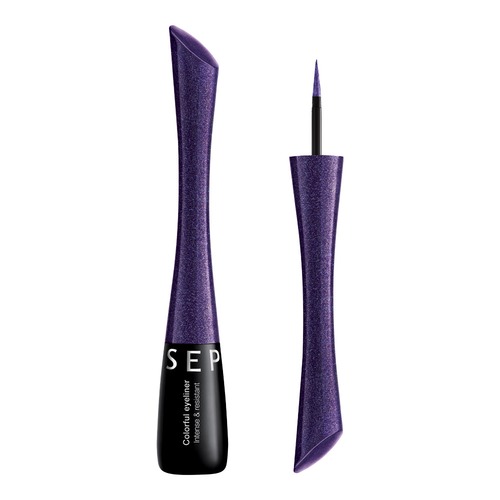 $123.00
$123.00
$123.00
$123.00
$123.00
$123.00
$123.00
$123.00
$123.00
$123.00
$123.00
$123.00
$123.00
11 Firework
14 It Bag
06 Pool Party
01 Black Lace
12 Animal Instinct
09 Winter in London
08 Stadium Fever
10 Eccentric Diva
13 Jungle Fantasy
05 Sailor Kiss
03 Morning Mocha
04 Back to Childhood
02 Midnight Madness
Free Delivery above $350.00
About

Introducing Colorful Eyeliner in brand new, super sleek packaging! More than just keeping up on-trend appearances, it's ergonomically designed to make application easy and precise in just one step. Plus, the new, more intense formula is hyper pigmented and even longer-lasting than before! Say goodbye to light lines that you have to draw over and over again. And since we know you're playful, there are multiple shades available in two super-fun finishes: matte and pearlescent.

Shake the product well before each use.
Hold the applicator between your thumb and index finger and remove excess product on the edges.
Draw a line starting at the inner corner of the eye, working towards the outer corner.
All of our products are 100% authentic
ratings & reviews
1 review
Melvina koh
05 Sailor Kiss -
Nice Formula
I really like the formula, it's fast-drying and is very pigmented. Midnight blue is a very dark shade of navy and is quite wearable to the office. Fresh pop of colour away from the normal black eyeliners!