Sephora Collection
The Fabulous Palette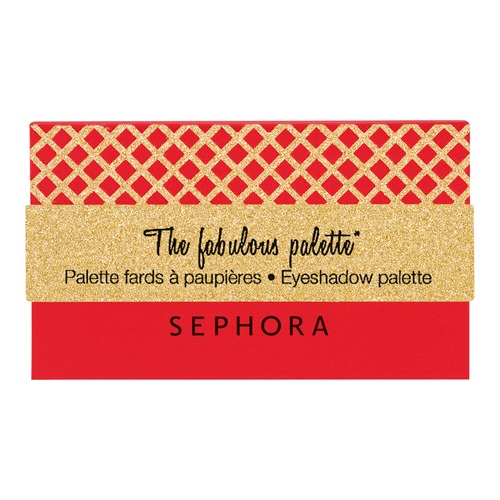 $45.00
Free Shipping above $350.00
About

Perfect your eyeshadow on-the-go with The Fabulous palette, a mini case containing a single eyeshadow in a gradient of three warm tones. The palette comes with a tutorial on how to layer and blend three shades to achieve gorgeous depth and dimension for eyes that truly smolder.
All of our products are 100% authentic
ratings & reviews 19 Reviews
Rebk
Lovely palette
For the price, I didn't expect a lot from this palette since I was told it would be small, and it is. However, it is beautiful to look at and the gradient in colours make it oh so special. Perfect as a little gift, but who says you can't keep it for yourself?! It is great for traveling too and the colours are so wearable. Love it!
Joann raj
Travel size friendly
The palette is perfect for taking on the go or even for vacation. This is because the shades can be used individually or blended together to create the perfect neutral look ! This palette is perfect for anyone who rarely wears makeup but wants a little something for their eyes to amp up their look
Huisi
Ms
This is a pretty good buy for the price. It contains 3 shades of easy to wear shades for a simple everyday look. They are all in a shimmer finish. Contains 2.87g of product, which is about the same as a Kat von D metal crush eyeshadow single.
Kayattiri
Tiny magic palette
looks slightly different from picture above but highly pigmented and lasts long with just a small amount of application ! Good buy ! Makes a great gift / for an on-the-go personal use ! Would not repurchase as i bought it for fun purpose.
Xq
So affordable!
It's amazing how cheap this product is considering the quality! A great gift for friends or if you're starting out using eyeshadow and don't want something too expensive. The colours are very wearable and easy to blend!
Shafiqa mahmud
Cute and Lovely
It's smaller than I expected it to be but it works wonders! It's superrrrrrr convinient to bring around, The transitional shades are great. It's pigmented and easy to blend. The shimmers are great, although I kinda think it's a bit to glittery to be used during the day, but I still love this palatte. It's so on-the-go.
Anastasia
nice colour!
When i first got it in mail i was like WHAT? because it is just a tiny palm-sized palette. but it is very pigmented and the colour is super natural and suitable for daily make up. And i found that it is a great size for travel!
Sue aida
Murah dan best!
Harganya sgt murah dan warnanya pigmented dan cantik. Mudah dibawa travel dan warnanya natural sesuai utk makeup simple atau smokey eyes. Memang berbaloi utk cuba.. anda pasti akan suka dan tidak menyesal kerana tidak perlu pakai eye primer pun warnanya tetap tahan lama dan pekat
Nooraini mydin
nice eyeshadow
very cute and nice eyeshadow, its very sleek and good product. the colour is ok, but very shimery. and its a mute undertone of brown not a warm undertone, still can used it as daily basic item and recommended to travel.
Adila
It cute!
I love the size and the price too! Being someone who doesn't wear make up everyday, sometimes buying the full sized makeups is just a waste of money, because they'll sooner expired before I ran out of them. Love the color and it is pigmented.